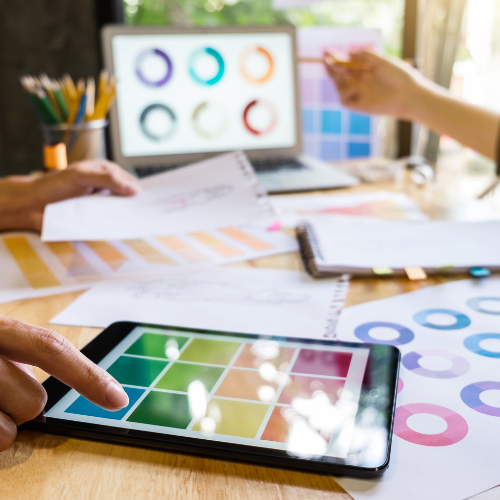 I create designs for lactation professionals.
Logo Design – £75
I can work with you to create a logo that represents you and your work, we will go through designing and checking phases throughout.  I have the experience of working within the lactation world for many years that gives me a unique insight to designing for you.
Setting up your social media platforms – £50
LinkedIn
Facebook
Instagram
Tiktok
Twitter
YouTube
Want to set up some social media? No idea where to start? I can help, I will set you up with your accounts and populate them with your information.  This is a basic start up, if you want to have some guidance on how to use these, we can do that too!  £20/hr on Zoom and I will guide you on admin of these platforms and give some ideas on how to utilise them to their full potential.
Social media imagery content creation – £20/hr
Making images for social media can be a bind and you might have some ideas and words you want to world to know and see.  Work with me to create one or multiple images to share on your social media.  I have years of experience and have learnt along the way what to be mindful of and what works.
Advert and promotional material design – £20/hr
Work with me to create graphics and wording for your advertising and promotional design.  I have experience making adverts and promotional content and will work with you to achieve your marketing objectives.
My hourly rate unless stated is £20/hr.  This and these prices listed are subject to change.
I have recommended practitioners for business coaching and other services so please ask for me to connect you.